Business Honors Program
---
Overview
The Business Honors Program is an elite program within the business school that consists of a group of 60, high-achieving juniors and seniors. The program provides opportunities for Culverhouse undergraduates to enrich their business education. The program emphasizes class presentations by students, faculty, business leaders, and campus recruiters.
The program places a heavy emphasis on independent research and consulting-based projects over the two-year term in the program. Those who complete the two-year program will earn Honors College credits for selected Culverhouse College of Business classes. Students also graduate with Business Honors recognition.
Our research is unique, such that it is based predominantly on qualitative measures that are used to further assist clients and resolve problems.
Within the program, our members are broken into teams of 6 people and work with both nonprofit and for-profit clients to resolve business problems. Each team acts as a consultant for a client. The client approaches the students with some business problem and the students perform research and assessments to create feasible solutions.
Our students have been able to make a substantial impact on the state through our research.
Projects
Business Honors Expansion
The BHP Expansion team is working to increase awareness and expand the footprint of the Business Honors Program within the Culverhouse College of Commerce. The project has included setting up an internship panel with BHP students to discuss their experiences with other students, putting together information for faculty and staff about the program, and overhauling the Program's website.
The LIFT program gives students the opportunity to teach classes in low-income areas of Alabama on a variety of topics. This semester, the Business Honors Program LIFT team worked at a community center teaching computer and phone skills. This program makes a huge impact in the community by promoting computer literacy.
Fairfield Economic Development
The Fairfield team spent this semester writing a 20-page report analyzing the potential of opening a grocery store within the city limits of Fairfield, AL. Fairfield is considered to be a food desert, so there are not many healthy food options for the residents. We traveled to Fairfield last Friday, the 15th, and presented our report to various leaders within the area of Fairfield. They were satisfied with our results and seemed optimistic that the report will prove to be beneficial to the community in the future, by showing that a store would be capable of surviving within the Fairfield environment.
Junior Achievement
The Junior Achievement team assists the program in recruiting volunteers to educate kindergarten through 12th graders about financial literacy, workforce readiness, and entrepreneurship in the West Alabama area. Our group also aids in fundraising for the non-profit organization and the funds are put towards providing students the opportunity to join JA as well as provide them with necessary program materials.
Legacy Team
The Legacy Team works to keep all members of BHP informed about the weekly happenings within the classroom. The Team consists of the current executive positions of President, Vice President, Treasurer, and Social Planner, as well as other students who aid in weekly tasks. The Legacy Team works with both Dr. Heggem and Professor Ford to communicate with students about opportunities within BHP, and to plan any events for the organization. The executive board is also involved in other group projects within BHP.
Soles4Souls
Soles4Souls is a Nashville-based charity, founded in 2006, that collects new and used clothes and redistributes them through direct donations to people in need and through micro-enterprise partners. Since they began, Soles4Souls has distributed over 30 million pairs of shoes to people in over 127 countries. Such countries include Kenya, Thailand, Nepal, Haiti, Japan, and The United States.
Soles4Souls was present at the National Retail Federation Conference in New York City, which is where our students came into contact with the organization. In accordance with client needs, a team of BHP students created a strategy to host a shoe and clothing drive for Soles4Souls. The group aided their strategy with extensive research about how to successfully host a collection drive. They examined previous toy drives, clothes drives, and other collections that were successful to find out how to best orient their efforts.
Speakers
The Business Honors Program allows students the opportunity to make connections with recruiters, hiring managers, and upper-level management through hosting an array of in-class speakers. These speakers vary in industry and speak of their own career paths as well as their company's hiring process, values, and culture. All the speakers we invite to speak in BHP offer unique advice for our students as they begin looking for internships and full-time employment.
Some of the speakers we hosted this past semester are:
Regions Securities
Lockheed Martin
Eli Lilly
The Walt Disney Company
Southwest Airlines
Google
Allstate Insurance
Inside Out Image Consulting
Legacy Team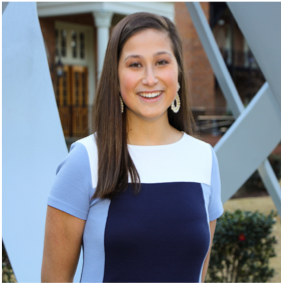 Emma Thomas
President
Senior
Major: Finance & Economics
Minor: Spanish
Internship: Allstate Insurance
Chicago, IL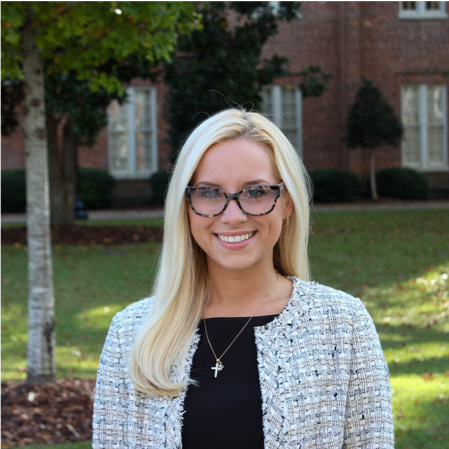 Joule Tazbir
Vice President
Senior
Major: Accounting
Minor: Social Innovation & Leadership
Internship: KPMG
Atlanta, GA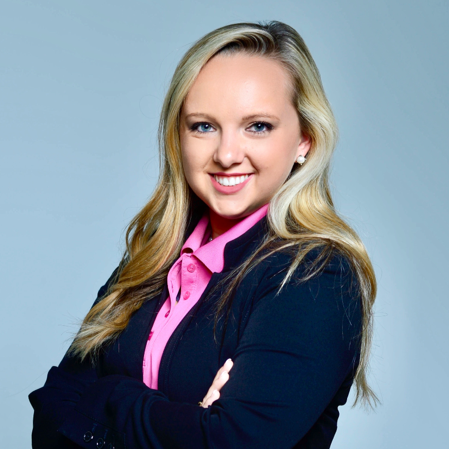 Kelsey Jackson
Secretary/Social
Senior
Major: Marketing
Minor: Sales and Service
Internship: Boeing
Charleston, SC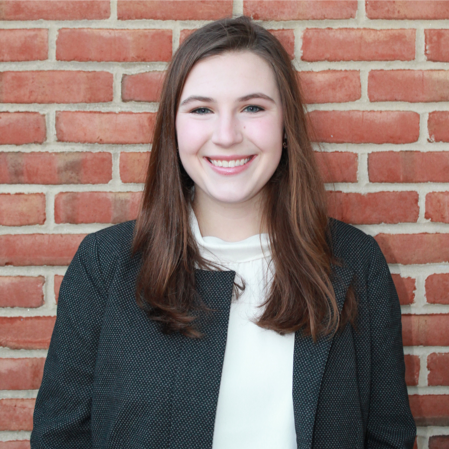 Abygail Holtzclaw
Treasurer
Senior
Major: Operations Management
Specialization: Suuply Chain Management & Finance
Internship: Mercedes Benz
Vance, AL