UA Business LEAD
UA Business LEAD is your gateway to
L

eadership

E

xploration

A

nd

D

evelopment.
---
Level up professionally with Business LEAD:
Get career ready and earn special access to key business employers at the career fair by earning the "Prepare for the Fair" Badge.
Develop the professional competencies employers look for when they hire.
 Learn more about job and internship resources at the Career Center.
Get started with 2 easy steps:
Download the UA Business LEAD app (called Suitable) on iOS or Android
Register using your "@ua.edu" email address (if your email is jsmith@crimson.ua.edu, you MUST use jsmith@ua.edu)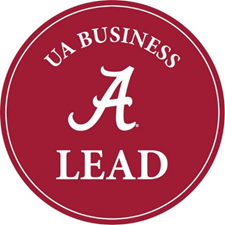 Engage today and level up your professional profile!
What is a competency?
Competency – the ability to do something successfully or efficiently.
Culverhouse Core Competencies
Career and Professional Development
UA Business Engagement
Critical Thinking and Problem Solving
Self-Awareness and Leadership
Teamwork and Collaboration
Communication Skills
Digital Technology
Global and Cultural Engagement
Diversity, Equity, and Inclusion
Personal Financial Literacy
Why should I care?
Employer surveys show that competency development is equally as important as your GPA in the hiring process.
Showcase your professional development in 10 competency areas by completing activities.
Compete to make the LEAD program Leaderboard showcased on screens around the college.
Earn Certification Badges in specialized areas to differentiate yourself from the competition!
Get Started Today!
Resources
Business LEAD Walkthrough
Need Assistance?