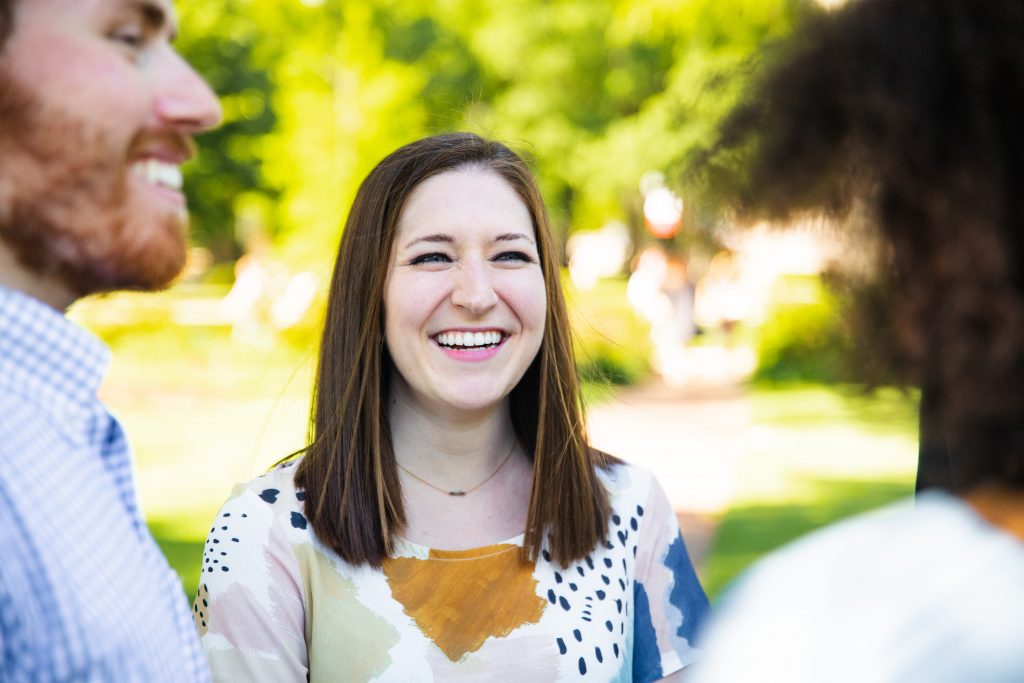 Culverhouse Student Support Resources
Browse a list of resources available to students during this period of remote learning.
---
General Information & Updates
Back to top
---
Info Sessions and Town Hall Meetings
As we navigate through uncharted territory, we realize that current and prospective students might have questions that would be best answered by talking one-on-one with current student leaders, our Culverhouse Ambassadors. We also realize your need for up-to-date information and invite you to join our Town Hall Information Sessions.
Back to top
---
Academic Advising
Advising Options
Back to top
---
Academics
Tutoring
Back to top
---
Career & Professional Development
Our offices are working to prepare you for your future career through various resources.
---
Remote Learning
Back to top
---
FAQs
NOTE: The following list of frequently asked questions is specific to the Culverhouse College of Business. For campus-wide updates regarding COVID-19, visit https://healthinfo.ua.edu.
Q: Are payment plans an option at UA?
A; Yes, please go here for more information
Q: How do I get advised?
A: All Culverhouse students will be advised by Culverhouse Student Services through various digital points. You can schedule an appointment by:
For those who had an existing scheduled appointment, we will be in contact regarding adjusting those as necessary.
Q: What should I do if I already have an advising appointment scheduled?
A:  For those who had existing scheduled appointment, we will be in contact regarding adjusting those as necessary.  You can also email businessatbama@culverhouse.ua.edu to transition your appointment to either a phone or e-advising appointment.
Q:  Can I still register during my normal registration time?
A: Due to the extension of Spring Break, registration for the upcoming summer and fall terms will be delayed to begin Monday, March 30 for all currently enrolled students. Click here for the registration schedule.
Q: When is the last day to drop a course with a "W"?
A: The last day for a student to withdraw from a course with a W is to be extended to the last class day of Friday, April 24.
Q: What do I do if I have registration issues?
A: Culverhouse Student Services will be available to answer registration questions. Staff can be reached at businessatbama@culverhouse.ua.edu
Q: I have an advising hold/PIN.  Do I still need to meet with my advisor?
A: Schedule a Zoom appointment with your advisor here or call Culverhouse Student Services Monday – Friday, 8 a.m. – 4:45 p.m. at 205-348-4537. The purpose of the hold is to allow us to check-in and touch base about your academic progress which can be done over the phone.
Q: How will I get my graduation stoles/cords/red mortarboard?
A: The CBA Registrar will automatically ship your regalia to the address provided on your graduation application. If you need to change the mailing address for your Latin Honors regalia (red hat and/or stole), please click on this link and fill out a short survey. Please complete the survey no later than April 17th. We hope to have all the regalia in the mail by April 24th.
If you need to double check what address you listed in your graduation application or if you have any questions, please email registrar@culverhouse.ua.edu.
Q: How do I reach my professors during this remote teaching and learning time?
A: The Culverhouse faculty directory can be found here: https://culverhouse.ua.edu/directory/.
Q: My faculty aren't responding to my e-mails. What do I do?
A: If you don't get a response within a few days, try to email again. If you still do not hear back, please send a copy of your email(s) to the department chair of the instructor asking the best method to get in touch.
The department chairs are:
Culverhouse School of Accountancy: Dr. Rich Houston
Economics, Finance, & Legal Studies: Dr. Laura Razzolini
Information Systems, Statistics, and Management Science: Dr. John Mittenthal
Management: Dr. Lou Marino
Marketing: Dr. Kristy Reynolds
Q: Where can I find details about the Pass/Fail Option?
A: The policy for the Pass/Fail Option where students may elect to take any Spring 2020 undergraduate or graduate course not yet completed has been finalized and is available at https://registrar.ua.edu/pass-fail-option-for-spring-2020/.
Q: Are student support services such as Counseling, Health Center, WGRC and tutoring available?"
A: Yes, student support services are available to all students. More information about university-wide student support services can be found here: https://healthinfo.ua.edu/student-faqs/
Q: Where can I find more answers?
A: For more on how the University is responding to the COVID-19 pandemic, moving to remote learning, campus events, what's available to you and more, visit healthinfo.ua.edu.
Back to top
---
Other Useful Information
Counseling
Back to top
---
Follow us on social media!